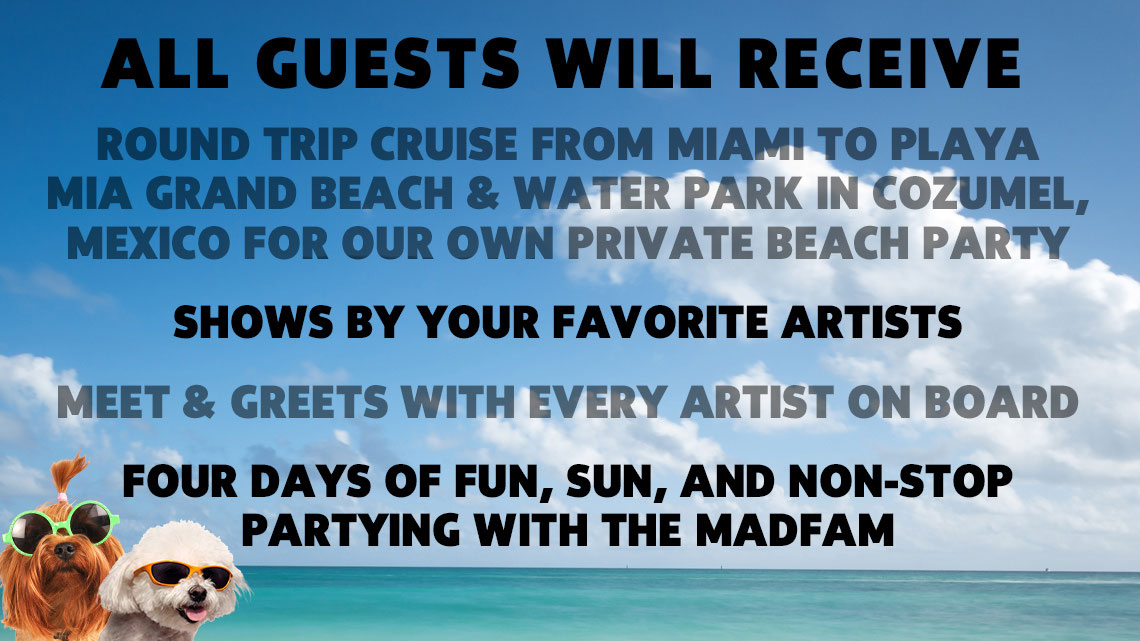 Booking your stateroom is easy! You can book online at maddecentboatparty.com/booknow, or over the phone by calling 877-379-9190.
PLEASE NOTE! Lead Passengers, if you or your guest(s) needs a Sixthman Username you can create one while booking. If you and your guest have Sixthman Usernames, have your guest add you as an Approved Lead Passenger in their account. You'll then see your guest in Your Authorized Guests list and you'll be able to add them as a guest in your cabin while booking!
Anyone who has traveled with Sixthman previously has a username and will not need to create one. If you don't know your login credentials, you can recover them here.
For a complete list of payment options available, go here.